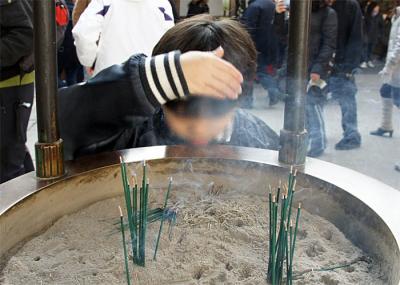 Question:
Do our wishes come true after offering stick incense?
Answer:
We believe the smoke coming from Senko incense has power to purify and heal us.
After purifying ourselves, we pray Kannon Buddha for any wishes.
The blessing power is said to be very effective.
In addition to Kannon Buddha, a famous Japanese camera company CANON is named after Kannon Buddha.
Pic:
http://4travel.jp/domestic/area/kinki/kyoto/kyoto/arashiyama/travelogue/10633930/