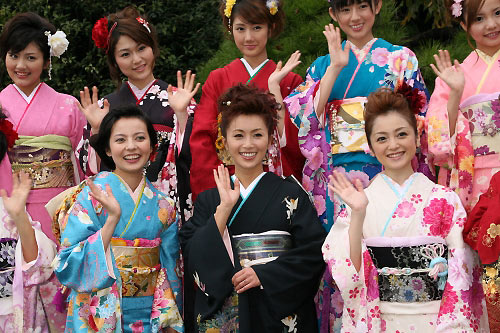 Question:
Why do few people wear Japanese kimono?
Answer:
Because how to wear kimono is a little bit tricky and it takes time to put on.
Kimono has no button nor zipper.
We have to tie a broad sash called obi around our waist neatly.
But we wear kimono on special occupations such as Coming-of-Age day and wedding ceremonies.
Pic: http://a19750601.exblog.jp/12140042